With 8/9  Wins Under Liverpool's Belt So Far, What Are The Betting Odds That They Top the League This Year?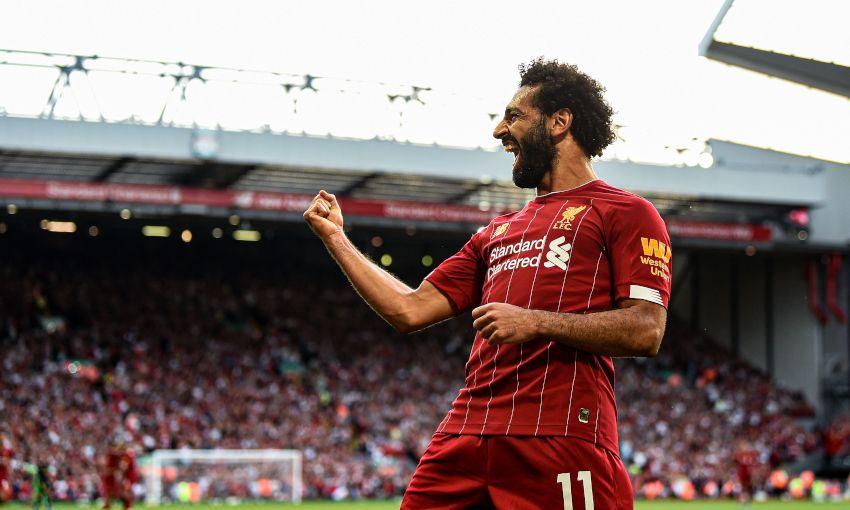 Image courtesy of Liverpool FC
Liverpool are off to a cracking start of the season with 8 wins bagged in 9 games which means Scousers and reds fans around the world are all asking one question, will this be the year? Still likely on a high from their Champions League final win in the summer, the team has been in tip-top shape as they beat Sheffield United, Chelsea, Newcastle, Burnley, Arsenal, Southampton, Norwich, and, most recently Leicester City. 
Leicester themselves, aren't having a terrible season so far, and some people thought they could be the ones to take away Liverpool's winning streak and it sure did look that way until Milner's 95th minute penalty stopped them from only getting a draw against The Foxes at the weekend. 
History of Liverpool's Wins
Since 1900 Liverpool have won the league 18 times and are six times champions of Europe in the UEFA Champions League. However, the last time Liverpool won the premier league was in the 1989/1990 season which means many of their younger fans (i.e. people under 30) have never seen their team finish top. This year would be the perfect year to win it as it marks the 30th anniversary since they were last had this success.
Bookies Backing the Reds?
Liverpool are a strong favourite amongst the bookies with odds at the time of writing sitting at 4/6 on PaddyPower. Joe Jenkins a spokesperson over at Bestbettingsites.co.uk said regarding the football betting odds that that if you're thinking of placing a bet for Liverpool to win right now, that you're best off leaving it unless you want to spend BIG money, which can be risky.
"These kinds of bets are best placed at the beginning of the season," he recommends, as the odds are reasonably fair based on the club's track record. "Take Leicester's win a few year's ago, for example, their die-hard fans ended up raking in in tens of thousands of pounds off small £5 and £10 bets that were placed at 5000/1 at the beginning of the 2015/16 season," he continued.
So what would you have got if you'd have placed a month ago? The short answer is, not that much; the beginning of the season saw odds at around 3/1. With favourites like Liverpool, the best odds are offered on things like them winning the treble or quadruple; the latter of which currently sits at 150/1 odds but something like this has only ever been achieved by Celtic back in the 66/67 season when they won the European Cup, Scottish 1st Division, Scottish Cup and Scottish League Cup. You can still get a reasonable return of 22/1 on Liverpool bagging the FA Cup and the Champs League too.
So, do you think Liverpool has got what it takes to go all the way? Who do you think will be the team that breaks their unbeaten record this season? Let us know about what you think about Klopp's lads below.