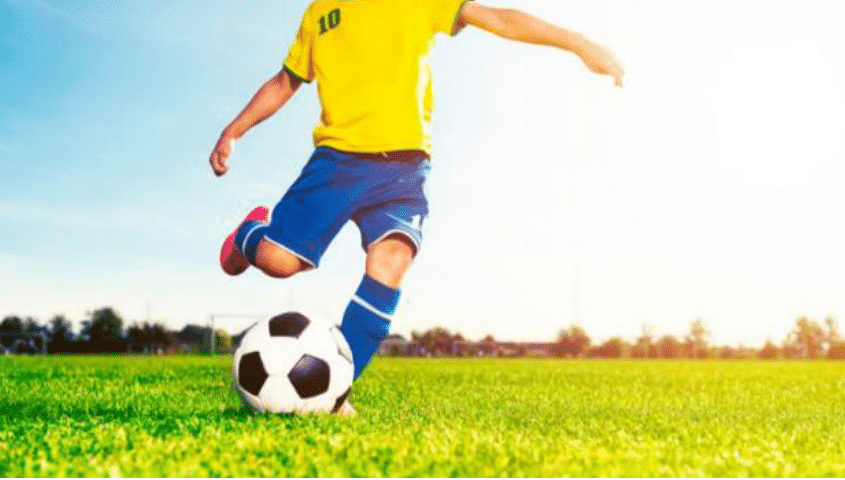 Top 7 Genius Tips to Save on Your Football Gear
Source:- Activekids
Undoubtedly, playing youth sports often come with a great share of expenses. And the scenario is the same for football as well. The cost of equipment, team dues and travelling, and money spent on children's athletics can together add up quickly to a huge cost. But, if you just act a bit smarter then a wide array of cheap football gear can be in your hands whenever you want.
In this piece of writing, you can explore some of such effective saving money tips on football gears which can let you enjoy hefty discounts.
Read on
Grab hefty discounts
To save on football gears and equipment can be pretty easy with the right discounts. There are many premium stores which offer their lucrative discounts on such sites. For example, if you follow the exclusive coupon sites like RetailMeNot, Vouchercodes.co.uk and Groupon then you will get easy access to all the lucrative deals and offers from different high-end stores. Each and every discount code from various football gears selling stores will be delivered right to you. You can just pick the right deal while making a purchase and that's it!
Borrow and swap gears
When it comes to young athletes, one of the smartest money saving ideas could be not purchasing every new gear that you want. Rather, it's smart to get access to some premium quality used equipment and gears. Since you are just growing as a footballer, there is no need to spend so huge initially. Hence, borrowing the essential gears makes sense.
Moreover, there are also various online stores and websites where you can find used gears and equipment. All that you need to do is just keep tracking them. For instance, if you follow Craigslist or eBay, you can grab amazing deals on gently used equipment and save huge bucks.
Keep an eye on the end of season sales
If you are a passionate lover of football, it is sure that you will want to continue with this sport during all the seasons. You can watch out for various seasonal clearance sales which can let you save huge money. There are many such sales which can offer up to 70% off.
What are you waiting for?
Make use of them and you will end up saving really huge!
Have a conversation with the coach
In a number of recreational football leagues, some of the items like helmets, jerseys, shoulder pads etc. are already included. You might not need to purchase such things. Find out whether you can expect any such aspect from the league you are involved with before you end up into any sportswear-equipment store. No need to buy any such football stuff which you are already having access to.
Go for bulk purchasing
If you are an active football player then bulk buying your football gears can let you save huge. It can be one of the most effective saving money tips for you. Sometimes, there are many local stores which accommodate a wide extent of bulk purchasing by giving hefty discounts. You just need to access them and that's it! You can end up saving like never before.
Buy off-brand
When it comes to smart football gears, it is not required to stick to expensive brands always. Of course, the products that they sell are of premium quality but that doesn't mean that the ones which are not branded seem to be of low standards. They are equally effective. All that you need to do is purchase a lesser known brand for your sports gear and you can pocket the extra cash.
Opt for cashback programs
It is always smart to save with various cashback programs. While purchasing football gears online, choose various sites like Topcashback, Ebates etc. which can provide you cash back on your purchases.
What are you waiting for?
Start exploring these websites now and you will end up saving enormously.
Summing Up
Aren't these money saving tips really effective?
Just opt for them now and it can certainly help you save thousands of bucks on your each and every new football gear that you are going to buy.