The Positive Effects of Sports Betting Sponsorships in the EPL
Sports betting sponsorships can be seen across the Premier League, but what benefits do they bring to the world of football?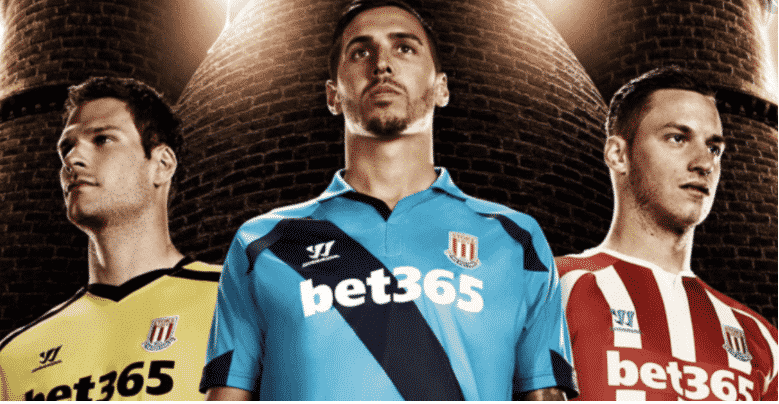 Bet365 is a big sponsor
The link between sport and betting is increasingly under scrutiny with claims sponsorships and fuelling the rise of gambling addiction, although it is very hard to prove this even exists.
Headlines were made when the Football Association (FA) pulled out of its association with Ladbrokes a few years ago, but links between betting and football are arguably closer than ever.
Indeed, there was an outcry recently when it was revealed that the rights to broadcast some FA Cup matches had been snapped up by bookmakers such as Bet365. In some cases, the only way to watch games was to sign up for an account on a betting site.
There has naturally been a lot of debate on the impact of sports betting sponsorships in the Premier League, but the benefits of such partnerships are often not mentioned at all.
Sports Betting Sponsorships in the Premier League
Around half of the clubs playing in the Premier League during the 2019-20 season are sponsored by a sports betting company. The majority of Championship clubs are also sponsored by a sports betting brand nowadays, which for some people is alarming.
But the reality is that football is a business and betting companies are simply offering more money than other firms to become sponsors of football clubs. Were other companies stepping up to offer more money for the right to have their name on a shirt, they would be chosen instead.
Clubs are almost always going to go with the highest bidder when it comes to negotiating deals with sponsors, which is why sports betting companies are so often at the front of the queue now.
Making as much money out of possible out of sponsorship deals allows teams to put more cash into their budgets, in theory increasing the quality of the players they are able to purchase.
It is, therefore, quite unrealistic to expect clubs to willingly take lower offers for sponsorships than those that might be on the table from a sports betting brand. Deals between clubs in the Premier League and sports betting companies are often worth millions of pounds each year.
Emma David from NoDepositExplorer had this to say: "Sports betting companies are offering a lot more to clubs in the bottom half of the Premier League than anyone else. Teams such as Burnley have little choice but to partner up with a sports betting brand as their new sponsor as they do not have a lot of alternative options, certainly not offering as much cash for a deal."
Mixed messages over sports betting sponsorships within football
In 2017, former England international Joey Barton was banned for betting on football matches, a suspension that effectively led to the Burnley midfielder being forced to take early retirement.
Barton hit out at the FA over the ban and pointed to the body's apparent hypocrisy over gambling given they had a lucrative partnership with betting company Ladbrokes at the time. That deal between Ladbrokes and the FA was said to be worth £4 million a year to the organisation.
"I think if the FA is truly serious about tackling the culture of gambling in football, it needs to look at its own dependence on the gambling companies, their role in football and in sports broadcasting, rather than just blaming the players who place a bet," Barton said in a statement.
Since Barton's comments a couple of years ago, it appears that little has changed when it comes to the relationship between sports betting companies and football clubs. 
The number of betting sponsors has remained at a similar level, while a spokesperson for the English Football League has noted that money raised through such deals helps to "make a significant contribution to the ongoing financial sustainability of professional football at all levels".
The reality is that many clubs outside of the Premier League would now be struggling financially if they were not able to sign sponsorship deals with sports betting companies. Back in 2017, the Labour Party pledged that it would introduce a ban on betting companies advertising on football shirts in the Premier League if the FA did not take action on the issue.
Is there going to be a change in the near future?
Sports minister Nigel Adams recently told clubs to look at "different sources of income" as he feels there is "far too much dependency" on sponsorship from betting companies.
But the MP showed a complete lack of knowledge and understanding of the issue, despite suggesting the current Gambling Act could be changed by the Conservative government.
Clubs will always sell their sponsorship deals to the highest bidder so they can invest in players, as well as on areas such as youth and community schemes in their local area.
It is believed that Premier League clubs receive up to £70 million a year through their sponsorship deals with sports betting companies. 
Covering that shortfall is a huge challenge and clubs have showed little interest in moving away from partnering with sports betting brands due to the large amounts of cash involved.
As an example, Betway are reported to pay West Ham £10 million a year to have the name of the company on their shirts – a deal value that other companies are highly unlikely to match.
There is a debate to be had on how positive sports betting sponsorships are for clubs in the Premier League and the Football League, but the situation is not likely to change any time soon.