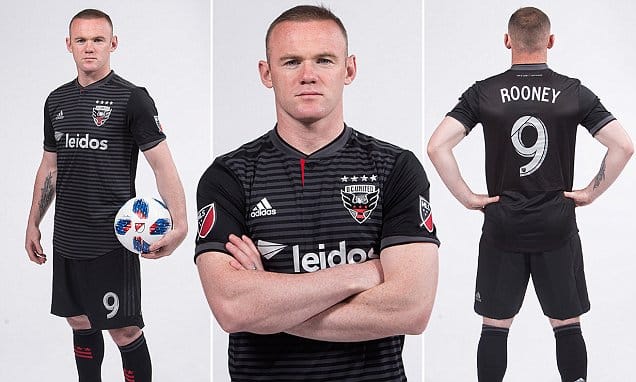 Everton vs. DC. United – the Fight for Rooney. Will Rooney Become a New Beckham?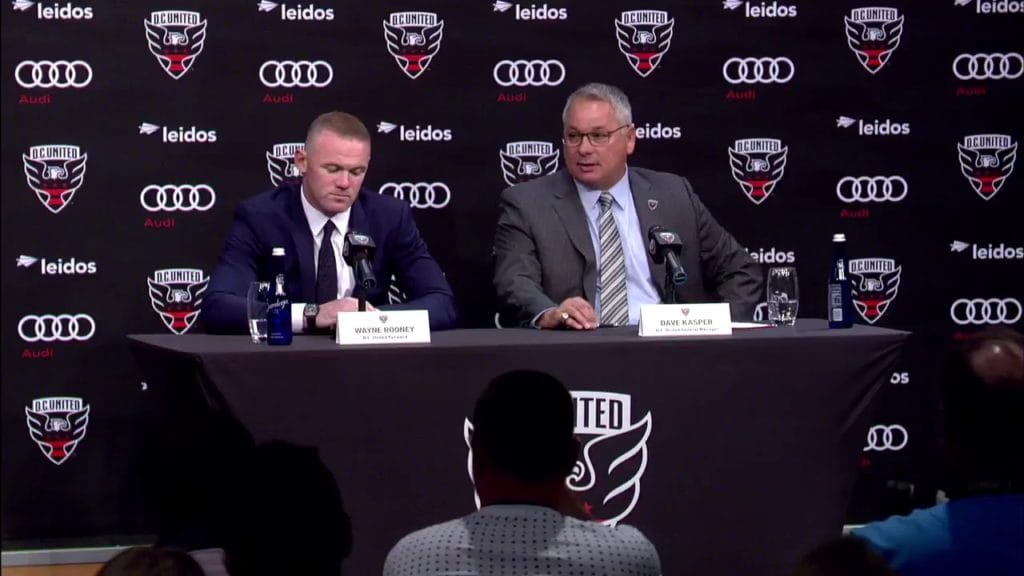 The battle for Wayne Rooney continues: it's still not clear whether he leaves or stays in Everton. His possible transfer to MSL DC. United remains an ongoing debate.
32-years old forward is an Everton's legend. Even though he became a world star while being the captain of England national team and the record goalscorer in Manchester United, Everton was a very starting point of his football career. What we can't forget is that Rooney joined Everton at the age of nine and left it in favor of Old Trafford at the age of only 18.
More than 13 years he was running laps and striking goals for The Red Devils. But the root took the toll: he decided to return to the club of his boyhood. His free transfer to Everton was officially announced on 9 July 2017.
Rooney's two-year contract hasn't been ended yet, but he is set to leave. It seems that Wayne wouldn't mind to try on an American uniform before coming back to Everton as a coach.
This situation reminds us of a loud announcement that another top British footballer, David Beckham, abandoned Real Madrid and went to LA Galaxy at the age of 31. This occasion occurred more than a decade ago, but football fans still discuss this transfer.
Is Rooney About to Share the Beckham's Fate?
It may be just a funny coincidence, but Rooney and Beckham have much in common. Both are the icons of British culture and both are the most red-carded players for England. Those two also have the 1st and 2nd place in an appearance record as an outfield player. And yes, Rooney is now included in the top lists of soccer's richest stars, just like Beckham at his time.
Aside from football, they are always on the agenda of the world news (and the yellow press.) David and Wayne have participated in numerous advertising campaigns for Nike, Coca-Cola, Adidas, H&M, and other world famous brands. David Beckham even signed a contract with a Las Vegas Hotel & Casino and promoted their gambling services in China and Singapore.
Wayne Rooney has also dealt with casinos but in a gambler's role. He lost over 500,000 pounds in just two hours once! It happens to him when he visited 235 Casino in Manchester and started to gamble switching between roulette and blackjack. The witness from the venue said that Rooney was betting on red a lot as if he had no idea about other types of roulette bets. He seemed to be in his own world. So that's not surprising he had lost. But nothing to worry about: he is one of the richest football players of all times and can give himself such pleasure.
Too many similarities, don't you think so? Will Rooney make up his mind or stay in his native club? The footballer and his advisors are still in discussions with both Everton and D.C. United and are not giving any comments regarding his transfer. So the question who will win Rooney remains open.