Beginners Guide to Online Betting in Ireland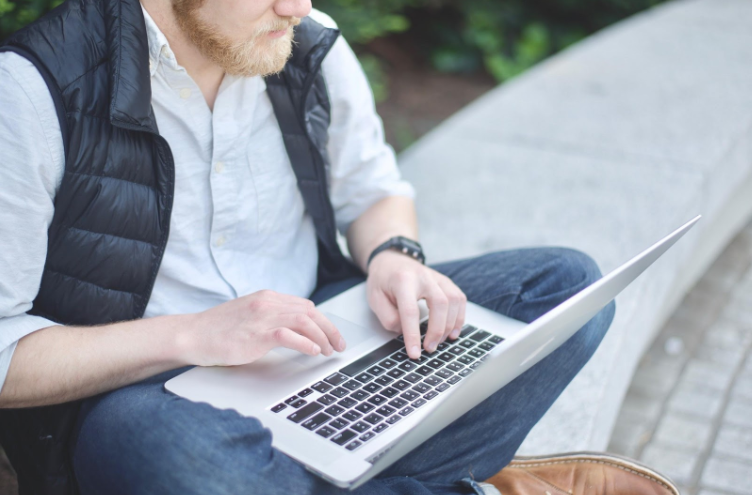 Online gambling is legal and regulated in Ireland, and has seen a steady surge in popularity in recent years. Horse and greyhound racing are traditional Irish passions, and of course, these are now available to gamble on both online and on mobile devices. But online casinos, offering a range of games, are now more popular than ever. It's important before you begin gambling online, to familiarise yourself with both the local regulations and the safety and security of the services on offer. Before you sign up to any sportsbook or online casino it's advisable to double-check their credentials, as well as any offers they may make to new players. The multi-million Euro industry shows no sign of slowing down, so whether you're a beginner or an expert you'll find appealing options for online betting in Ireland. 
History of Gambling in Ireland
Gambling on sports, primarily horse racing, but also greyhound racing, Gaelic sports, football, rugby, and many others is nothing new to Ireland. Betting is a traditional part of the economy, so it's no surprise that playing online has become popular. Casino gambling is also legal and has been legal online since way back in 2003. 
Legality and Tax 
Online gambling licenses are issued, and the whole operation overseen, by the government, specifically the Justice and Equality Department. As mentioned above, online gambling licenses were issued in 2003, but the law took another decade to be clarified by lawmakers, settled by the Gambling Control Bill of 2013 – this stipulates that online gambling is divided by category. Placing bets in an online casino is not taxable for Irish residents – sports betting, however, is subject to taxation at a rate of 2%. Many offshore casinos also offer services to Irish players and have done since the introduction of online casinos and sportsbooks. 
Casino Gambling
The main way people now gamble in Ireland is via online casinos. Since its introduction it has boomed year on year in popularity, becoming a billion Euro industry. Casinos make it straightforward for a beginner to commence playing – no need to be an expert card shark. It is recommended you check out the various online casinos listed for players living in Ireland – simply search for a comparison site. Once you have decided on the casino that best suits your individual needs, set up your account – advice on checking out a site's credentials can be found below. As soon as you are registered you'll find myriad games at your fingertips – poker and blackjack at the card table, slot machines, roulette, the list goes on. Many online casinos are embracing new technology, and some offer 3D games (such as 3D slots) and even virtual casino experiences! 
Sports Betting
Of course, casinos aren't the only places people like to place bets. Sportsbooks are still extremely popular in Ireland, and while still dominated by horse racing, many other sports are available to gamble on. As with casinos, sportsbooks have made the migration easily online – picking up huge waves of new customers in the process. Major players in the traditional bookmaker industry such as Paddy Power have dominated the market, offering a wide variety of betting options, and mobile gambling apps. Some sportsbooks have diversified in response to this dominance and, as you can see in the BoyleSports review on Irishluck, also operate an online casino. 
Bingo
Another traditionally popular pursuit that has made a smooth transition online is the popular game of Bingo. As with casinos and sportsbooks, the traditional big hitters, such as Gala and Foxy, dominate the online scene and prove a trusty and reliable option for players. Once again, placing bets on online bingo has been made incredibly user-friendly for the casual player, but still enjoyable and challenging for the die-hard enthusiast. There are usually multiple ways to play on offer on any given site, so you'll have no problem getting involved straight away. Bingo is also a traditionally social undertaking, and most places offer an interactive element to the fun, with chat rooms or multiplayer games available. Once thought of as a game for older folks, online bingo has changed the demographic and brought in a wave of younger players.
Be responsible
Firstly, most gambling sites will advise you as to the dangers – placing bets for fun is one thing, but once the fun stops it's advisable to stop the wagers as well. Responsible gambling is encouraged by all reputable casinos – in fact, they are required to commit to raising awareness for their clientele. Other precautions to take when beginning to place bets online include checking the reputability of the casino, whether it operates with an SSL security certificate (which provides a secure and anonymous environment to make and receive payments) and to check it isn't on any blacklists. 
Online gambling looks set to keep growing in popularity and revenue in Ireland (and beyond). A firm customer base with gambling tradition deeply rooted has meant that the industry has a solid foundation to build on – and the legions of new players are a testament to its appeal.